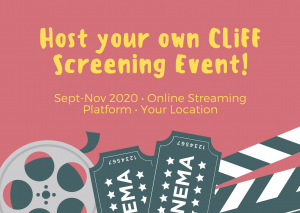 You can be a part of history as the Canadian Labour International Film Festival travels to communities all over Canada in 2020 – our 12th year!
Our unique method of bringing films to workers means that we have shown over 185 films about work and workers in over 180 locations across Canada. This year, the year of the COVID-19 pandemic, we will be distributing films using an online streaming platform. We will post and directly email registered Location Coordinators more information about the platform as soon as possible.
Also this year, while November is Labour Film Month, you can host your event any time in the months of September, October, or November 2020.
See this years film packages here: 2020 Package Descriptions
For details on this years films: 2020 Festival Films
Register to host your own screening here: Location Coordinator Registration
DEADLINES for Event Registration:
September Event – Registration Deadline is Friday, August 28
October Event – Registration Deadline is Friday, September 25
November Event – Registration Deadline is Friday, October 23